Main content starts here, tab to start navigating
About
Born and raised into a family of Oak Bluffs business owners, Adam spent most of his childhood summers roaming Circuit Avenue dreaming of opening his own business one day. He began his career in the restaurant industry after high-school as a bartender in a seasonal, summer restaurant. Through working in restaurants on Martha's Vineyard, in Colorado, and Boston Adam developed his passion for restaurant management.
In the spring of 2017 Dilly's Taqueria was developed. The name was inspired by Dylan or "Dilly", Adam's three year old daughter. Dilly's menu was created from our family's passion for fresh produce, spicy homemade meat marinades, and our serious love for Mexican food. For two years Dilly's operated as a seasonal take-out restaurant. In the winter of 2019, seeking to feed the year-round island community, Dilly's was overjoyed at the opportunity to relocate right down the street to The Ritz Cafe. Dilly's is currently operating out of The Ritz Cafe kitchen. Merging delicious food with live rock n' roll - can't get better than that!
Our Mission
Is to serve fresh Mexican food, as well as provide attentive service, in a comfortable and vibrant atmosphere.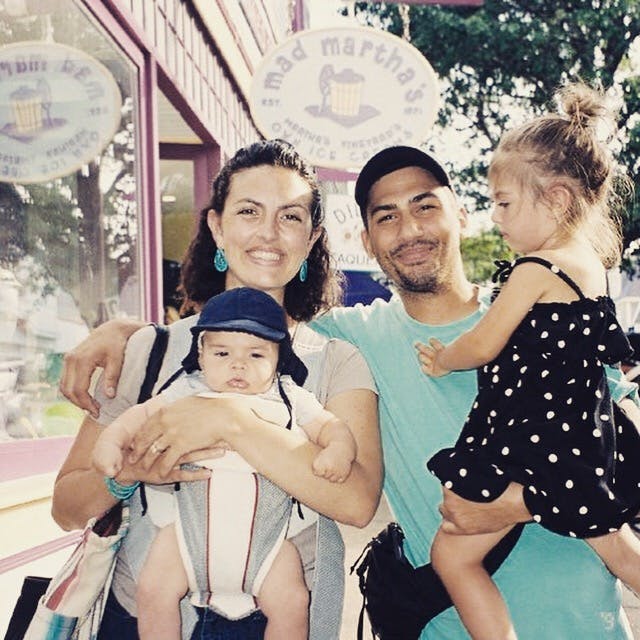 Owners, Adam and Guinevere Rebello, and their two children, Dylan and Cole Rebello.